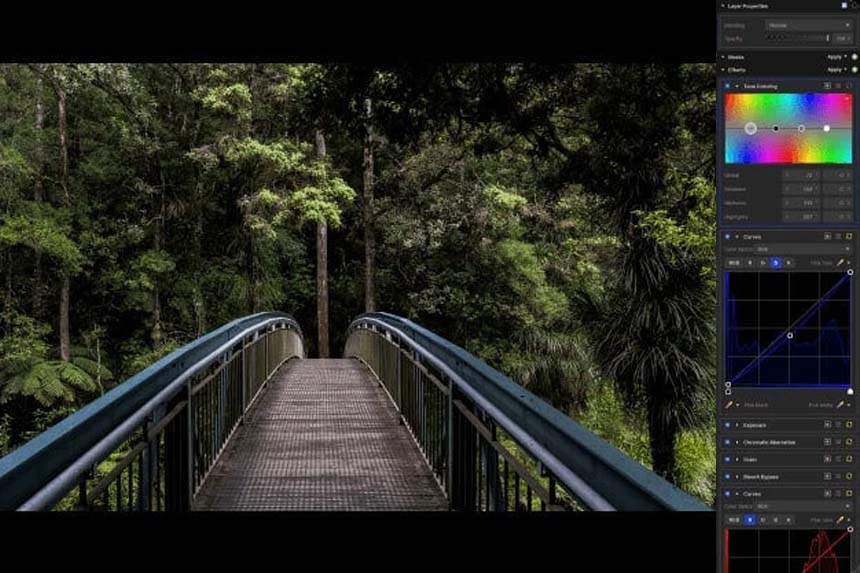 HitFilm Express Video Editing Software: Unleash Your Creativity Powers
Are you ready to take your video editing skills to the next level? Look no further than HitFilm Express Video Editing Software, your gateway to the world of creative filmmaking and ultimate companion for crafting cinematic video experiences.
In this article, we'll explore the wonders of HitFilm Express, uncovering its powerful features and offering expert tips to enhance your video editing skills. Whether you're a seasoned editor or just starting, HitFilm Express has everything you need to make your videos shine, a versatile and user-friendly tool that's perfect for both beginners and experienced editors. Let's dive right in and discover the magic of this remarkable software.
What is HitFilm Express?
HitFilm Express is a professional-grade video editing software designed by FXhome. It's a powerful and feature-packed editing tool that combines video editing and visual effects compositing in one comprehensive package. Whether you're an aspiring filmmaker or a seasoned pro, HitFilm Express has something to offer everyone.
Key Features of HitFilm Express
1. Video Editing Excellence
HitFilm Express Video Editing Software boasts a robust set of video editing tools that cater to every need. Trim, cut, merge, and add transitions with ease, all within the same platform.
2. Visual Effects Mastery
What sets HitFilm Express apart is its stunning visual effects capabilities. From explosions to lightsabers, you can create Hollywood-quality effects right from your home studio.
3. 3D Compositing
Bring your imagination to life with 3D compositing. Integrate 3D models seamlessly into your footage, adding depth and realism to your projects.
4. Color Correction
Achieve the perfect look for your videos with HitFilm Express's advanced color correction tools. Adjust colors, saturation, and contrast to create visually stunning content.
Getting Started with HitFilm Express
1. Installation
Begin your journey by Downloading HitFilm Express Video Editing Software from the official website. It's available for both Windows and Mac, ensuring compatibility with your system.
2. User-Friendly Interface
Upon opening HitFilm Express, you'll be greeted by an intuitive user interface. The layout is designed for efficiency, with editing tools easily accessible.
3. Importing Media
Import your media files with a simple drag and drop. HitFilm Express supports various video formats, making it versatile for different projects.
Editing Your Videos
1. Timeline Editing
The timeline is your canvas. Arrange your clips, add effects, and perfect your edits using the intuitive timeline editor.
2. Visual Effects
Let your creativity shine by adding stunning visual effects to your videos. HitFilm Express provides a library of effects that will leave your audience in awe.
3. Audio Enhancement
Ensure your videos sound as good as they look. HitFilm Express offers audio editing tools for noise reduction and audio leveling.
Exporting Your Masterpiece
1. Choose Export Settings
Select the desired video format and resolution for your project. HitFilm Express provides various export options to suit your needs.
2. Export Your Video
With a few clicks, your masterpiece is ready to share with the world. HitFilm Express Video Editing Software ensures your video looks its best, no matter where it's viewed.
Frequently Asked Questions
1. Is HitFilm Express suitable for beginners?
Absolutely! HitFilm Express caters to users of all levels, from beginners to experienced editors.
2. Can I use HitFilm Express Video Editing Software on a Mac?
Yes, HitFilm Express is compatible with both Windows and Mac operating systems.
3. Are there tutorials available for HitFilm Express?
Yes, there are plenty of tutorials and resources online to help you master HitFilm Express's features.
4. What sets HitFilm Express apart from other editing software?
HitFilm Express's combination of advanced video editing and visual effects compositing in a single platform makes it stand out.
5. Can I use HitFilm Express for commercial video production?
Conclusion
Certainly! Many professionals choose HitFilm Express for its powerful editing and effects capabilities in commercial video production.
HitFilm Express Video Editing Software is your ticket to unlocking your full editing potential. Its user-friendly interface, powerful editing tools, and exceptional visual effects capabilities make it a must-have for any aspiring filmmaker or content creator. Dive into the world of creative editing with HitFilm Express today.